Muscat Business City Hotel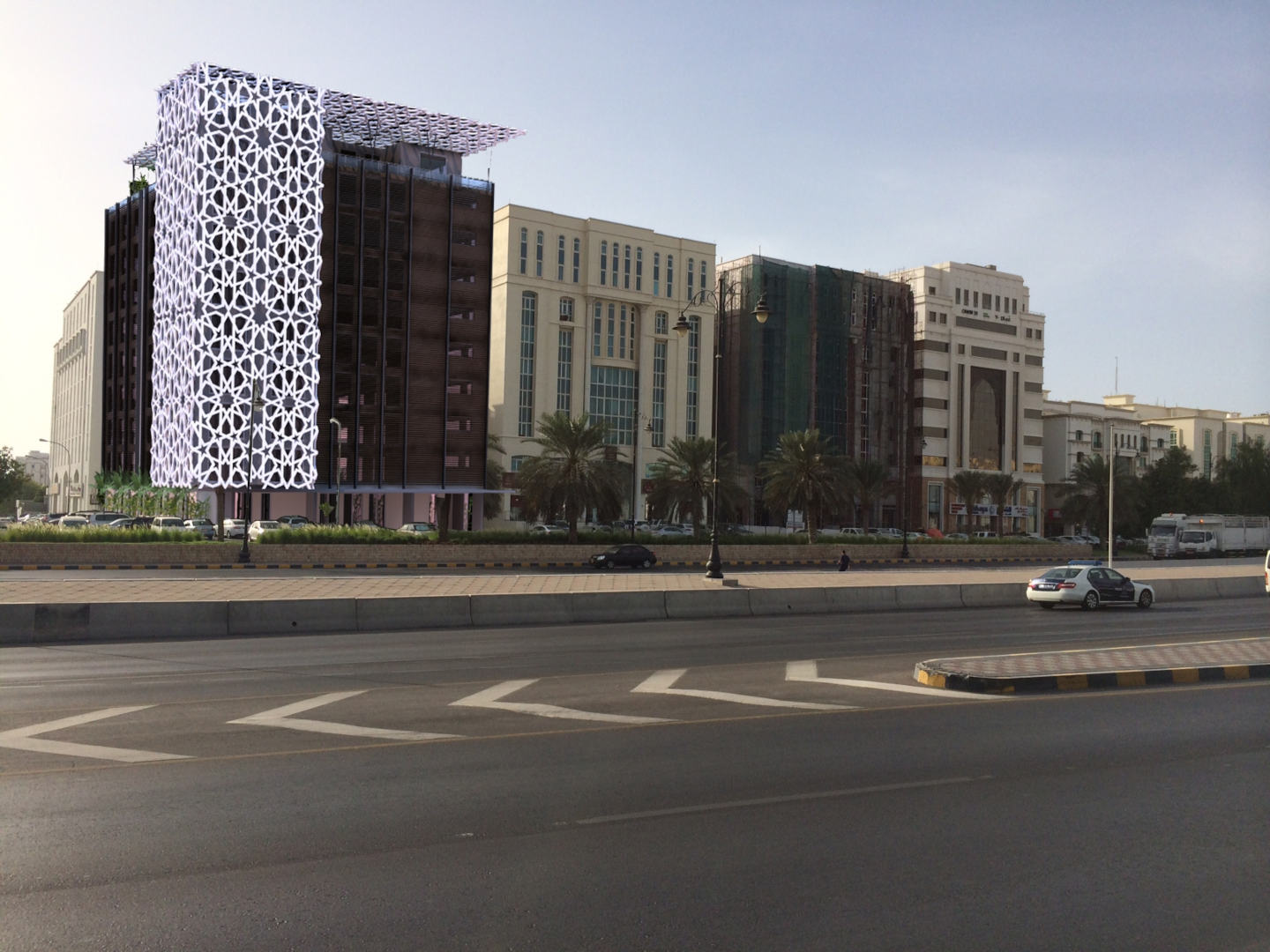 Title: Muscat Business City Hotel
Year: 2016
Location: Sultanate of Oman – Muscat
Project: GAS Architettura – Arch. Giuseppe Chiodin – Più Studio Arch. Filippo Orlando
Task: Lead Architect – concept and preliminary design
Client and Contractor: Al Khaleel Group
Muscat Business City Hotel
The Al Khaleel Group City hotel is a landmark design in the heart of Al Ghubra business district in Muscat.
The City hotel project in Muscat, Sultanate of Oman, is a four star business hotel for Al Khaleel group,  performing 180 rooms and suites. The hotel is located in the central business district area of Al Ghubra.
An interior central opened patio will allows natural light to join the central part of the building in all floors. In order to avoid the overheating of the building and as an energy saving and design feature, the two main and over sun exposed facades will be cladded with sun shading meshes made by aluminum grid and GRC Glass fiber reinforced concrete as a type of fiber-reinforced concrete.
These elements are mainly used in exterior building façade panels and as architectural precast concrete with a modern Islamic geometric contemporary design patterns as per the Mashrabiya Arabic tradition.
A tower landmark will be shaped on the principal corner of the building facing the main road Sultan Qaboos, hosting the suites apartments of the hotel with a city and mountain view.
The roof top hosts the outdoor swimming pool shade with Mashrabiya shaped perforated roof, allows the natural light to penetrate without the strong heating of the sun during most of the months. A panoramic restaurant is located on the other side of the pool facing the city and mountain view.
Muscat Business City Hotel gallery